South Carolina is a beautiful state known for its shoreline of subtropical beaches and the Marseille Sea Islands. For those proud residents or for those visiting, the state has some beautiful state parks to offer as vacation spots, nature scenes, and much more! Here is a list of the state parks in South Carolina you should try to visit:
1. Lake Greenwood State Park
Known locally as the host site for the South Carolina Festival of Flowers Triathlon that is held each June. This park provides opportunities for excellent, year-round South Carolina bass fishing, boating, shoreline trails, and campsites.
2. Huntington Beach State Park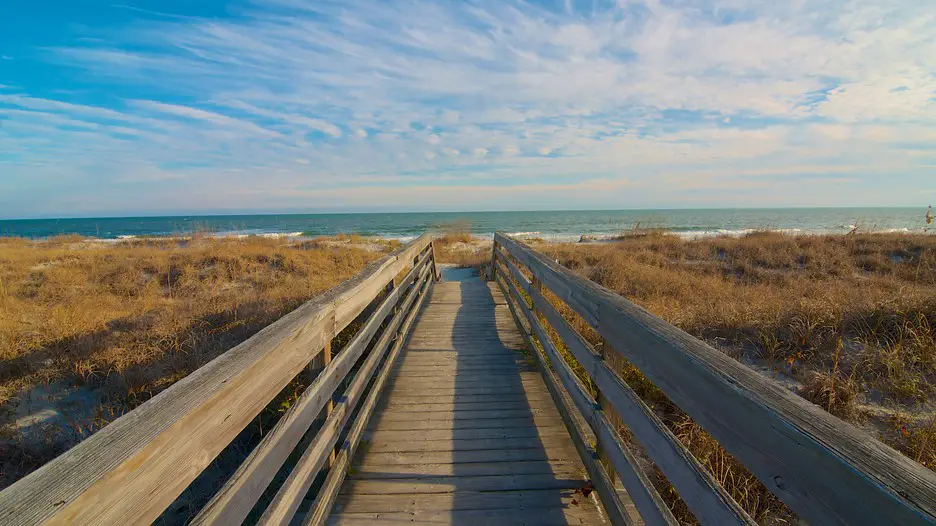 Gorgeous and known for its wide open, clean Grand Strand beach, acting as one of the most recognizable landmarks in South Carolina. Take time to bask in a sea-breeze camping experience, enjoy the finest surf fishing that South Carolina herself has to
offer.
3. Edisto Beach State Park
Full of Native American history, the Edisto Beach is located on Edisto Island — one of the four-oceanfront state parks available in South Carolina. It features scenic trails for hiking and biking, allowing for a relaxing and eye-catching tour around the park. It also has an environmental education center that exhibits some of the natural historical highlights of Edisto Island and the surrounding ACE Basin.
4.Paris Mountain State Park
This Park dates back as far as the 1920's during the Great Depression and was built by the Civilian Conservation Corps (CCC). It offers the top rated camping sites: 13 of them offer tent pads, and five trailside campsites surrounding the North Lake Trail Loop. If you're planning to camp, this is your place.
5. Sesquicentennial State Park
This Park is known as "Sesqui" in the hearts of locals. It's a spacious getaway that is immersed in 1,400 acres of pines, trails, and campsites. It also provides great spots for family reunions, parties, and more. The park permits kayak and canoe rentals, a 6-mile long bike loop for day-use recreation only, and vast fishing opportunities.
6. Caesar's Head State Park
If you are looking for a view, this is the place to stop. It extends upon the dramatic Blue Ridge Escarpment, giving it an easily accessible overlooking view that extends into North Carolina and out to Georgia. It provides dozens of trails, with one leading to a 420-foot waterfall called Raven Cliff Falls.
7. Hickory Knob State Resort Park
Talk about your getaway. This is a serene, remote location that provides a peaceful atmosphere, full of recreational opportunities: an 18-hole championship golf course, skeet shooting, boat ramp, meeting facilities, and an archery range.
8. Croft State Park
Croft State Park from MoreView Media on Vimeo.
Are you a horse lover? This is the horseback riding go-to. Once an army-training base, it now covers 7,000 acres of wooden terrain, offering 12 miles of biking and hiking trails, picnic areas, a playground, and the ability to fish and boat in one of the two lakes. Again, if you love horseback riding, Croft is known for its equestrian
facilities.
9. Cheraw State Park
Forget your traditional recreational park activities. This park moves up an entire level, providing an 18-hole championship Cheraw State Park Golf Course that winds its way through the natural habitat of the state park. You can also explore the cypress wetlands by kayak and canoes. There is a boardwalk that runs along the lake, in which you can fish, boat, or enjoy of Mother Nature's creations.
10. Lee State Park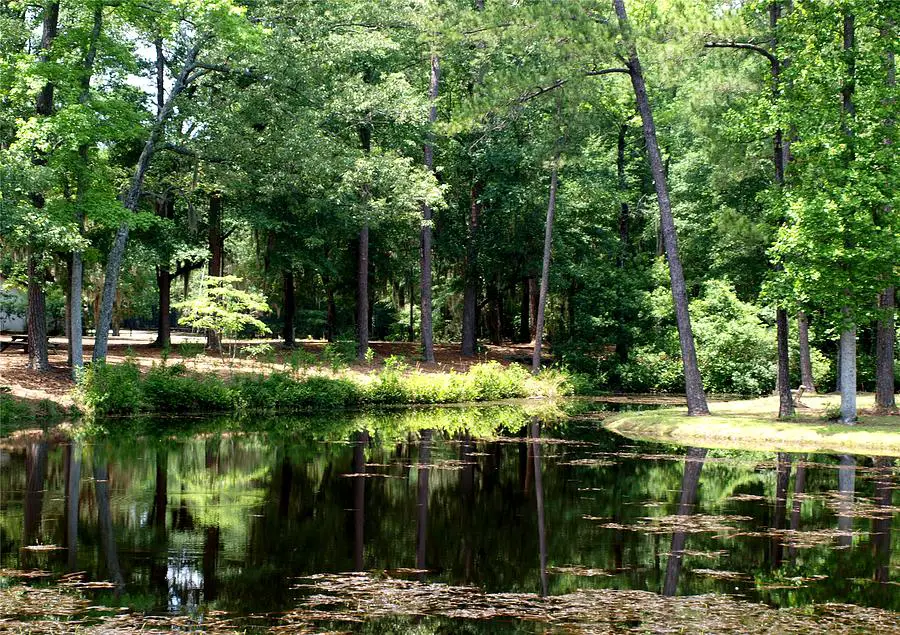 Lee State Park is one of the several CCC parks in the state of South Carolina. It is an excellent spot for kayaking and canoeing, as you can embark through the park's hardwood forest floodplain. You can also enjoy fishing from along the banks of the river and children may fish for catfish in the artesian pond within the park.
11. Colleton State Park
If you are a paddler, then this is your paradise. The park sits only a short drive from I-95 and then it connects to Givhans-Ferry State Park though blackwater. It allows easy access to Edisto River, one of what is said to be the longest free flowing, Blackwater rivers in the entire country. It remains the headquarters for Edisto River canoe and kayak trial.
12. Andrew Jackson State Park
Full of history, this park combines art, the past, community activities into a setting that has made this one of the most popular State Park Services in South
Carolina. You may watch living history programs, visit the Andrew Jackson museum — details his boyhood — and see an 18th-century replica schoolhouse, campground, fishing lake, and various nature trails.